We weren't joking when we said today was a big day – and we're not even half way through with the announcements!
Our second Android App is for Dublin Web Summit on Twitter. You just know Twitter is the place where all the discussion of #DWS7 will happen and we want to make it easier for you to see all those tweets.
Like our #aras11 App, it does far more than track a simple hashtag and we've been dog-fooding it too to stay abreast of everything that's been happening in the run up to DWS.
It's up on the Android Market now here, or you can just search for "dublin web summit" in the Market on your Android phone.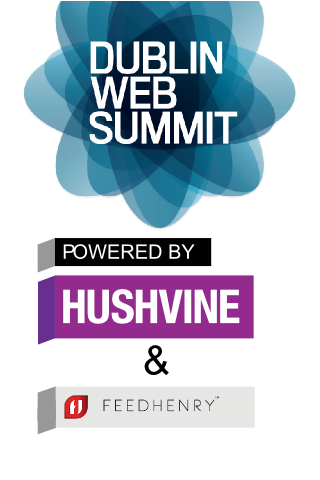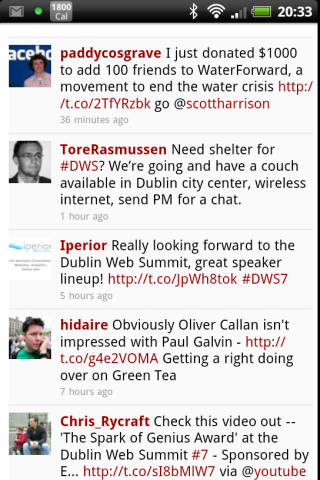 Thanks to Paddy and Daire for facilitating the release of the App on such short notice. We will have something 10x more powerful for the next DWS when HushVine is fully launched.
All HushVine mobile Apps are powered by the awesome FeedHenry cross-platform client-server system.
We will have a mobile-optimised site for users of iPhone, Blackberry, Nokia, WebOS etc later this afternoon. It'll show exactly the same information. There just wasn't enough time to get apps done for those platforms too. Watch out for it on Twitter!
But that's not all, they said in their best Ronco and Shogun Knives voice. No, in addition to an Android App, and a mobile site, we'll also throw in a full web tracker over on Web2Ireland.org. The same tweets but on the big screen and the ability for you to tweet. Check it out!