As we said in our first post, today is a big day for us. We decided 2 weeks ago to build some sample Widgets and Android Apps for all of the happenings this week. They are calling cards for our upcoming HushVine Platform.
First out of the blocks is our Irish Presidential Election Twitter Tracking App. This simple but incredibly useful App enables you to follow all the buzz around #aras11 on Twitter. But it does far more than track a simple hashtag and we've been dog-fooding it all week to stay abreast of everything that's been happening in the run up to the election.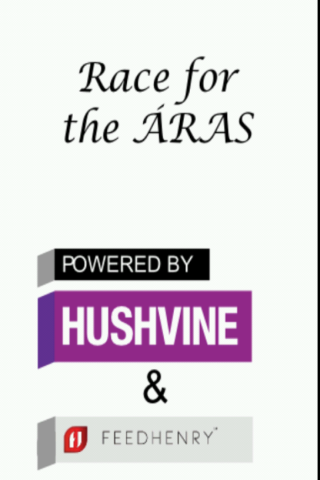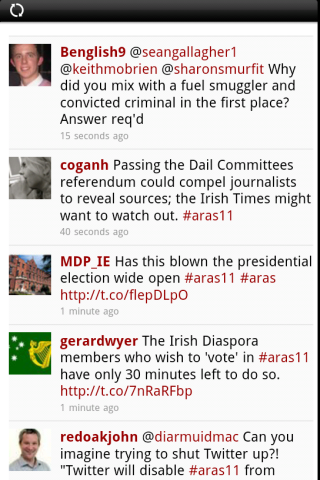 You don't need a Twitter account to use it. It's ideal for all those politics fans out there who know there is huge value in Twitter but have been unable to make good use of it until now.
It's up on the Android Market here, or you can just search for "hushvine aras" in the Market on your Android phone.
All HushVine mobile Apps are powered by the awesome FeedHenry cross-platform client-server system.
We will have a mobile-optimised site for users of iPhone, Blackberry, Nokia, WebOS etc later this afternoon. It'll show exactly the same information. There just wasn't enough time to get apps done for those platforms too. Watch out for it on Twitter!